Day 3 :
Workshop on "Cereal dietary fibre perspectives on sustainable food and nutrition"
Session Introduction
Ss.Cyril and Methodius University
Macedonia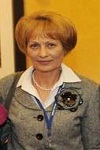 Biography:
Mirjana Menkovska is full Professor at the Department of Food Technology and Biotechnology at the Institute of Animal Science, Sts. Cyril and Methodius University in Skopje, Macedonia. She graduated at the Faculty of Technology and Metallurgy in Skopje in 1976, she took M.S. Degree in Instrumental Analysis at the same University in 1982, and Ph.D. degree in Food Technology at the University of Belgrade, Serbia in 1993. She was research visiting scientist at many known research centers in the world such as Grain Marketing research Center in Manhattan, Kansas, USA and Cereal Research Institute in Detmold, Germany and other. She published more than hundred thirty papers in domestic and foreign scientific journals; and participated at more than sixty scientific meetings in the country and abroad. She was leader of many domestic and international scientific projects. She is author of a scientific book and she has translated three books from English into Macedonian language, and has reviewed two books. She is senator at the University Senate of the University in Skopje and was its Rector candidate in 2012. Her field of expertise is food technology-cereal science and technology, food processing and new products developing, functional food, quality and safety of food and feed and food instrumental analysis. She was awarded for scientific book in 2004 and got Recognition for contribution to the Eu/ICC Cereal Conference 2002 "ECC 2002-ERA". She was for a long time member of AACC, RACI and ICC National Delegate, as well as of many other world scientific associations and member of many Scientific and Organizing Committees at international and domestic scientific conferences.
Abstract:
Over the last decades substantial attention has been given to the role of dietary fibre (DF) and its fractions-soluble (SF) and insoluble (ISF) fibre in nutrition and health. Cereals are among the major food sources of dietary fibre in the human diet. It was shown that primarily insoluble cereal DF and whole grains has positive influence on health improving from various aspects. The recommendation of a high dietary fibre intake has lead to developments in the food industry of fibre rich foods. Organic farming as a part of an extensive food supply chain includes also food processing, retailing and health claims so the interest for this food is increasing in the EU and world. The aim of the research presented here was to determine the SF, ISF and Total DF in different cereals (wheat, rye, barley, oat and millet) as well as their gross composition in order the influence of the cereal kind and farming method-organic versus conventional to be found on their values. Standardized enzymatic-gravimetric method-the Megazyme Total Dietary Fiber Kit was used in the analyses of TDF, SF and ISF of cereal samples. Among the all investigated cereals which were grown by the both organic and conventional farming, organically grown oat has shown maximal average values (%, db) of TDF (42.0+/-1.39) and of ISF (39.22+/-0.58). The maximal average value (%, db) of SF (6.85+/-3.85) has shown organically grown barley. With conventionally grown wheat was observed minimal average value of TDF (%, db) of 13.28 +/- 0.72 while the minimal average values (%, db) of ISF (8.06+/-8.13) and of SF (0.43+/-0.39) were observed with conventionally grown millet. In conclusion it can be said that in regards to TDF, ISF and SF, besides the cereal kind, the farming type has also influence on their values. Comparing the organic farming with conventional one, the organically grown cereals, primarily oat and barley have a good perspective in cereal processing and technology, food market and nutrition satisfying the consumer demands and nutritional recommendations towards better health.
Symposium on "Real time detection of bacteria for improved decontamination for the food industry"
Session Introduction
University of Glasgow
UK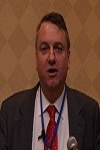 Biography:
Ian Watson's first degree was in applied physics, followed by a PhD from the engineering Faculty at the University of Glasgow in "Optimizing the gaseous dischargeand optical coupling of a pulsed CO2 laser" which was specifically designed for material processing of reflective and refractory materials. In the early 1990s hebegan to research the effects of high power laser beams on microorganisms and laser sterilization and inactivation. He has published on the direct effect of a range of lasers and their efficacy on treating different substrates, including solids, liquids and air and a range of microorganisms from E. coli to B. globigii, ananthrax simulant. As well as building lasers and laser scanning inactivation systems he has developed combined systems for decontamination and inactivationapplications. These systems comprised: lasers, UV, pulsed flash lamp systems, microwave and chemical treatments. Laser and plasma systems have been specifically designed, fabricated and successfully tested for treating air.
Abstract:
Food quality and shelf-life is seriously affected by bacterial contamination and food spoilage microorganisms, which can lead to reduction in food quality, food poisoning and death. It is estimated that food poisoning costs the USA $152B and kills 5000 people per year. In the UK an estimated 22M working days are lost with 50 deaths per year and 500 000 cases of food poisoning from known pathogens alone. A common route to campylobacter infection, for example, is through undercooked chicken or cross contamination and poor hygienic protocols, with many food production workers not even following simple hand washing procedures. It is clear, therefore, that there is a strong need for advanced protocols that can reduce the risk of food poisoning and improve food safety. There has been considerable effort to research and introduce advanced decontamination systems, but there has been little attempt to develop real time bacterial detection systems which could identify potential problems allowing appropriate solutions to be implementedsuch as advanced control strategies for real time detection, destruction and control of pathogens. The current state of the art of bacterial detection will be discussed, with emphasis on those that offer real time capability. Specific work on laser dynamic speckle analysis, laser induced fluorescence and detection of luminescent bacteria will be described and potential strategies for controlling decontamination processes identified.
Track 9: Food Nanotechnology
Track 10: Food Biotechnology
Chair
Ralf Greiner
Max Rubner-Institut
Germany
Co-Chair
Ryszard Amarowicz
Institute of Animal Reproduction and Food Research of the Polish Academy of Sciences
Poland
Session Introduction
Max Rubner-Institut
Germany
Biography:
Ralf Greiner has completed its Ph.D. at the University of Stuttgart in 1993. In 1990, he joined the Federal Research Institute of Nutrition and Food, Karlsruhe, Germany. From 2007 to 2008, he worked at the Federal University of Paraná in Curitiba, Brazil as a Visiting Professor for Biochemistry and Molecular Biology. He is currently Head of the Department Food Technology and Bioprocess Engineering at the Max Rubner-Institut Karlsruhe, Germany. In addition, he acts as Editor for Food Control (Europe and South America) and is Honorary Assistant Professor at the University of Hong Kong, School of Biological Sciences.
Abstract:
Nanomaterials and nanostructures are and always have been a natural part of raw materials and foods. Even unprocessed foods such as fresh fruits consist of structural components in the nano-scale. For example, proteins are generally globular structures 1-10 nm in size. The majority of polysaccharides and lipids are linear polymers with thicknesses less than 1 nm, and are examples one dimensional nanostructures. Furthermore, many food processing operations such as grinding, coagulation, emulsifying or homogenising produce new nanostructures. To distinguish natural occurring nanomaterials and nanostructures as well as those generated by conventional food processing from intentionally manufactured nanomaterials, the term "engineered nanomaterials" was introduced. By definition, an engineered nanomaterial needs to be intentionally produced in a defined size or size distribution for a specific purpose or function.Research activities on applications of engineered nanomaterials in the food sector include better pesticide efficacy and delivery, improved production and processing techniques, modified taste, colour, flavour, texture and consistency of food products, enhanced absorption of nutrients and bioactive compounds, reduced fat and salt content, improved shelf-life and safety of food products, novel food packaging materials, and nanosensors for better traceability and monitoring. Currently many nanotechnology applications in the food sector are at R&D or near-market stages. Only nanotechnology-derived materials for food packaging to improve mechanical and barrier properties and some delivery systems for biologically active compounds are available in some countries. However, data on the benefits, improvements and risks of nanotechnology applications in the food sector as well as their economic competitiveness are still almost lacking.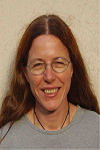 Biography:
Kirsten Brandt is a Senior Lecturer of Food Science and Nutrition in the Food Quality and Health Research Group of the Human Nutrition Research Centre, Newcastle University. Her research focuses on food quality and impact on human health, including assessing health-promoting properties of plant constituents previously considered harmful for human health, such as secondary metabolites and nitrate, as well as understanding of the effect of production factors on plant product composition.
Abstract:
The Global Harmonization Initiative (GHI) is an international non-profit network of scientific organizations and individual scientists working together to promote harmonization of global food safety regulations and legislation. The last 40 years have seen dramatic changes in the extent and ways that food is traded, both locally and globally, due to the development of novel food preservation technologies as well as novel ways of transportation, which have eliminated many practical obstacles to food trade. However, along with increased food trade, elimination of food-associated hazards has become an increasingly important aspect of the operation of the food chain, from farm to fork. Many countries in the world have implemented stringent food safety legislation and regulations, while other countries are in the process of implementation. However, very often these regulations differ between nations, creating obstacles in food trade and thus in the global food supply. Large amounts of food is being destroyed, or not produced in the first place, due to food regulations that are set to be as stringent as possible rather than to provide an appropriate protection against an identified hazard. Therefore, there was a need for the globalization of food safety regulations, in particular regarding links with the scientific basis for the regulations and justifications for prescribed alleviating actions. The presentation will present some examples of topics where global harmonization will improve food security and reduce food waste at different levels, and how GHI aims to support and enhance this process.
Pan-Hellenic Association of Food Technologists
Greece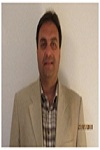 Biography:
Thomas Zafiriadis became a Food Technologist in 1996 at the age of 24 years. He graduated from the Department of Food Technology, Polytechnic of Thessaloniki. He completed his MSc. in Food Science, Health and Safety from Heriot-Watt University of Edinburgh at the age of 40 years, whereas he graduated from Aristotle's University of Thessaloniki School of Veterinary Medicine 2 years later. Now, he is a professor at Katerini's Public Training Educational Institution co-owner of ESTIA LAB firm, specializing on research, consulting, and education for Greek farmers and food processors. He is, currently, General Secretary of Northern Greece's branch of Pan-Hellenic Association of Food Technologists and President of its Scientific Committee.
Abstract:
The demand of the consumer word wide for safer, healthier products which retain all fresh organoleptic attributes and their nutritional components has led to the adoption of high pressure processing in food industry. In the case of dairy industry, high pressure processing is used for milk homogenization and pasteurization, the production of emulsions, especially chocolate milk, cheese production, acidification of milk and yoghurt production, and gel production. Another significant application is the management of dairy wastewater which pollutes all waters. In the form of ultrafiltration is used for the recovery of lactose and protein from dairy wastewater, which later can be used as food additives, pharmaceuticals, nutraceuticals, and therapeutics. The latter emphasizes the beneficial role of ultrafiltration towards environment protection.
Technological Educational Institution of Τhessaly
Greece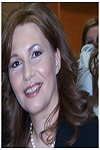 Biography:
Olga Gortzi graduated BSc in Chemistry on 1994, MSc on 1999 and PhD on 2002. She is an Associate Professor at Department of Food Technology, TEI of Thessaly, Greece. She has experience on physicochemical characterization of liposome preparations and re-evaluation of the bioactivity of encapsulated substances in model systems. She has participated in 21 research and education programs, 45 publications in international scientific journals, 41 work presentations in National and International Conferences and more than 550 citations. She was also a supervisor of 8 MSc theses and 6 PhD theses and a reviewer in 15 international scientific journals.
Abstract:
Biofunctional food is a modern approach towards a healthier diet which needs strong scientific support. Food scientists are keys elements for the development of this new serious of products and need to be constantly updated on the latest research findings. The e- Food science is an Erasmus + project which aims to use the potential of Europe's human and social capital originating from higher education institutes and the food industry, in order to develop innovative training material based on selected research findings originated from the participating institutions and also to exchange and transfer knowledge and know-how in food science and technology education in Europe. The objectives will be achieved by designing, developing and pilot testing freely accessible online educational material, for a common group of modules intended for current and potential food. The present work covers, apart of some theoretical approaches, specific analytical methods and test experiments for the incorporation in the biofunctional quivers of the food scientist and consumer of ingredients, originated from Hippophaes rhamnoides added in wine-based products.
National Agricultural and Food Centre
Slovakia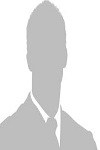 Biography:
Tomas Kuchta has completed his MSc in Biochemitsry and PhD in Microbiology and Post doctorate in Food Technology. He is a leading Scientist in the Food Research Institute, National Agricultural and Food Centre, Bratislava, Slovakia. He has published more than 80 papers in scientific journals and is serving as Chief Editor of the Journal of Food and Nutrition Research
Abstract:
Quality of wine is largely dependent on the quality of grapes and on microflora which is active during wine making. Besides yeasts which are responsible for the primary fermentation, bacteria also influence the quality of wine in a positive or in a negative way mainly by formation or transformation of aroma-active compounds. We studied prokaryotic consortia on grapes and in musts of Grüner Veltliner and Blaufränkisch from the Small Carpathian wine-producing region (Slovakia) which is located in the northeast of Central Europe. The study involved both the culture-based approach using elective media and the culture-independent approach using direct DNA extraction. The molecular methods used were internal transcribed spacer-directed polymerase chain reaction (ITS PCR), 16S rDNA-directed PCR combined with denaturing gradient gel electrophoresis (DGGE) and Sanger DNA sequencing. The microflora identified on grapes was found to involve Lactobacillus sakei, Leuconostoc mesenteroides, Gluconobacter spp.and others for Grüner Veltliner and Lactobacillus plantarum, Leuconostoc mesenteroides, Gluconobacter spp. and others for Blaufränkisch. The microflora identified in musts involved Lactobacillus plantarum, Lactobacillus brevis, Lactobacillus rossiae, Bacillus simplex, Leuconostoc fructosus, Gluconobacteralbidus, Gluconobactercerinus, Kozakia baliensis, Enterococcus durans, Acetobacter aceti, Tatumella sp. and others for Grüner Veltliner and Lactobacillus plantarum, Lactobacillus brevis, Lactobacillus hilgardii, Leuconostoc mesenteroides, Leuconostoc gasicomitatum, Gluconobacter oxydans, Gluconobacter cerinus, Fructobacillus fructosus, Oenococcus oeni, Asaia lannaensis, Acetobacter malorum, Acetobacter cibinongensis and others for Blaufränkisch. A selection of the isolated strains will undergo detailed characterization regarding their potential to improve the quality of regional wines.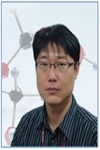 Biography:
Jae-HyungMah has completed his PhD from Korea University and postdoctoral studies from University of Wisconsin-Madison and Washington State University. He is the professor and department chair of Food and Biotechnology at Korea University. He has published more than 40 papers in reputed journals and has been serving as an editorial board member of several peer-reviewed journals.His researches focus on the analyses of hazardous chemicals and microorganism in fermented foods and development of novel protective and preservative strategies, such as application of genetically designed starter culture to food fermentation and inactivation kinetics of pathogenic microorganisms exposed to intervention treatments.
Abstract:
Microbial fermentation is one of the oldest and practical technologies in food processing and preservation. However, fermentation of protein-rich raw materials such as fish, meat and soybean commonly provides abundant precursors of biogenic amines which causes various intoxication symptoms in human.In Asian countries fermented soybean foods have been widely consumed as they are or utilized in a variety of processed foods. But then again, the safety issues of fermented soybean foods have heretofore been overlooked because human ancestors have taken these foods for centuries.Even though fermented soybean foods are believed to have significant health-promoting effects, it is critically important to monitor and reduce levels of biogenic amines in the foods because they contain not only abundant dietary amino acid precursors of biogenic amines, but also various biogenic amine-producing and fermenting microorganisms. According to reports on biogenic amines, the amounts of biogenic amines in most fermented soybean foods are within the safe levels for human consumption. It is noteworthy, however, that several types of these foods have the contents of vasoactive biogenic aminegreater than toxic dose of each amine. Therefore, it is also important to understand why there are differences in the contents and diversity of biogenic amines between types or individual batches of fermented soybean foods. Possible reasons are divided into three aspects: (i) the ratio of ingredients used in raw material, (ii) microbial and/or physicochemical contribution, and (iii) conditions and periods of the entire food supply chain. Thus, several bio control strategies have been developed for reducing biogenic amine formation in the fermented foods,mainly focusing on microbial intervention.
Universidad Nacional de Colombia
Colombia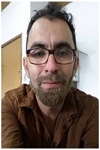 Biography:
Carlos-Eduardo Narváez-Cuenca has completed his PhD from Wageningen University in The Netherlands. He is an Assistant Professor at Universidad Nacional de Colombia, where he teaches food chemistry, analytical chemistry and food analysis. He has published more than 35 papers in reputed journals. His interests are on the nutritional and functional composition of fresh and processed food as well as on the health benefits of pectic polysacharides . He is currently the Editor of Revista Colombiana de Química, a Colombian journal that publishes peer reviewed articles in chemistry.
Abstract:
Potato tubers are one of the most consumed foods in Colombia with a daily intake of 231 g per person. Recently we published a manuscript describing the nutritional content of both commercial cultivars and advanced breeding clones of Solanum tuberosum group phureja. We found that the nutritional content of the advanced breeding clones was higher as compared to the commercial cultivars.Within the breeding program of Universidad Nacional de Colombia we evaluated the fat, protein, ash, soluble dietary fibre (SDF) and insoluble dietary fibre (IDF) of 94 whole boiled potato tubers from the Solanum tuberosum group phureja Colombian Core Collection (CCC) and compared those values against criolla Colombia, the main commercial cultivar of S. tuberosum group phureja. Fat, protein, ash, SDF and IDF (if expressed as g/100 g fresh weight, FW) in criolla Colombia were 0.2, 4.0, 4.5, 3.0 and 12.3 respectively. When accessing those contents in the CCC the values came up to 0.6, 17.2, 6.9, 6.5 and 20.8 respectively. The high level of protein, SDF and IDF in some genotypes of the CCC represents an opportunity for potato breeding programs when the nutritional value is taken into account. For instance, the contents of protein found in the CCC would represent up to 16% for male and up to 19% for female of the recommended intake values considering a serving portion of 231 g boiled potato per day.
University of Agriculture
Nigeria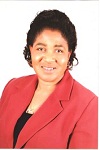 Biography:
Bibiana Igbabul, an Associate Professor of Food Processing Technology is a PhD holder in Food Science and Technology from the University of Agriculture, Makurdi, Nigeria. She is the Deputy Director of Research and Development of the University. She is a Member of the Editorial Board of Current Research in Nutrition and Food Science. She has published over 30 articles in peer reviewed journals. She is a member of Institute of Food Technology (IFT) USA, Nigeria Institute of Food Science and Technology (NIFST) and Nutrition Society of Nigeria. She is a Co-author of a book in Food Science and Technology.
Abstract:
Food processing is a tool that would provide safe, nutritious, adequate and affordable food for the teeming hungry malnourished people worldwide especially developing countries. In this study, blanching and fermentation were used to process an underutilized tuber, African arrowroot lily. The data obtained from moisture sorption studies were analyzed using the Clausius-Clapeyron and kinetic compensation equations. The net isosteric entropies (ΔSo) of adsorption and desorption were lowest (-111.6 and 157.1 J/mol.deg. respectively) for the untreated sample and highest for the blanched and fermented samples (-63.9 and -73.4 J/mol.deg. respectively) within the monolayer moisture content region indicating stronger binding of moisture by the untreated samples and thermodynamic compensation between ΔHst and ΔSo in moisture sorption by the products. Further analysis of the data indicated an enthalpy-controlled (isokinetic temperature, Tc>harmonic mean temperature, Thm) and spontaneous sorption process ΔG<0. The storage life of the four products was significantly P<0.05 influenced by relative humidity (RH), water vapour permeability (B) of the packaging film and the pretreatments. The shelf life of the products in propafilm-C, Melinex-813, Dosek-49 and poly-30 in that order ranged from 24 months (50% RH) to 6.5 months (80%) with highest shelf lives for the blanched and fermented products and lowest for the untreated samples for a given packaging film and storage relative humidity at 32±2o C.
Council for Scientific and Industrial Research-Crops Research Institute
Ghana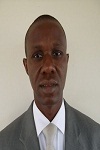 Biography:
Maxwell Darko Asante is a Rice Breeder at the CSIR-Crops Research Institute. His current passion is to develop high yielding rice varieties that have improved nutritional, cooking and sensory qualities. He holds a PhD in Plant Breeding from the West Africa Centre for Crop Improvement, University of Ghana. He has done research at advanced institutions such as Cornell University and USDA-Dale Bumpers National Rice Research Centre in the USA. He has a number of publications in reputable journals to his credit.
Abstract:
Rice is the major staple for many people in Asia and Africa. But the protein content of rice is generally very low and many rice consumers suffer from malnutrition. Nutrition can be improved by eating rice with high protein content. However, high protein content in rice may negatively affect cooking and eating quality which is mainly determined by starch physicochemical properties. The aim of this study was determine the protein content of a diverse set of rice accessions and its correlation with apparent amylose content (AAC), alkaline spreading value and paste viscosity properties measured by Rapid Visco Analyzer. A set of 65 rice accessions, mainly from Africa and a diverse set of 23 U.S. cultivars were used for the study. The African and U.S. accessions had protein content of 6.2–13.9% and 5.5–11.3% respectively. There was a positive correlation between protein content and AAC (r=0.31) and set back viscosity (SBV) (r=0.47). Protein content had a negative correlation with break down viscosity (BDV) (r= -0.57). The results indicate that rice with high protein is likely to have higher AAC and SBV, and lower BDV implying poorer cooking quality. However, a local African variety with the highest protein content of 13.9% also had an intermediate AAC of 21.1% implying that it is nutritious and suitable for eating by most rice consumers.
Istanbul Technical University
Turkey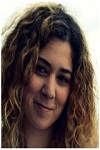 Biography:
Burcu Guldiken was born in 1986 in Istanbul. She has been studying her PhD at the Istanbul Technical University in Food Engineering Department. She is studying about characterization and stabilization of anthocyanins. She is a researcher assistant at the same university. In addition she is a research member of "Food Colorant Production from Black Carrot Anthocyanins via Liposome Encapsulation" project financed by Republic of Turkey Ministry of Food, Agriculture and Livestock. She presented 6 posters at various reputable food congresses.
Abstract:
Many fruits and vegetables are subjected to different home-processing methods prior to consumption. In Turkey, vegetables are traditionally blanched, roasted or freshly consumed with or without yoghurt. In this study, traditional consumption methods of selected vegetables were studied to explore the alteration of nutritional value. Selected vegetables were carrot, celery, red capia pepper and red beetroot. Total phenolics, anthocyanins, flavonoid contents and antioxidant activity were evaluated via spectroscopic and HPLC methods. In the study, fresh, fresh-cut, blanched, and roastedvegetables were investigated either with or without yogurt addition in terms of their total phenolic contents (TPC), total flavonoid contents (TFC), and total antioxidant capacities (TAC) (determined using CUPRAC and DPPH). In addition, in vitrobioaccessibilityof all these vegetables with/without yoghurt were performed usingan simulated gastrointestinal digestion method. According to the results, total phenolic contentof carrot, celery, red capia pepper and red beetrootwithout yoghurt ranged between 23.2-160.5 and by the effect of yoghurt addition these values changed between 20.2-106.5GAE mg/100g fresh weight. Furthermore, total antioxidantcapacities (determined using CUPRAC method)of the samples without yoghurt were found to be320.5-2175.0, and by the effect of yoghurt addition these values ranged between 291.5-1056.9 µmol TEAC/100g fresh weight. The different values obtained for the samples with and without yoghurt could be as a result of phenolic-protein interactions or changes in dry matter content. Current study provides valuable insights into the protein-phenolic interactions and how this may change during in vitrogastrointestinal digestion of vegetables consumed together with yoghurt.
Malaysian Palm Oil Board
Malaysia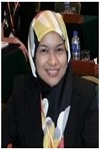 Biography:
Elina Hishamuddin obtained her B.Eng in Chemical Engineering from Universiti Teknologi Malaysia in 2002 and PhD in Chemical Engineering from Loughborough University, UK in 2009. She is currently a senior research officer in the Protein and Food Technology Unit of the Product Development and Advisory Services Division at the Malaysian Palm Oil Board, Malaysia. Her research interests primarily focus on the crystallisation and fractionation of palm-based products, application of Focused Beam Reflectance Measurement (FBRM) in palm-based crystallisation processes and the development of palm-based reference materials.
Abstract:
In the past several years, the focused beam reflectance measurement (FBRM) has gained increasing interest in the oils and fats field as a useful tool for online monitoring and characterisation of oils and fats crystallisation processes. FBRM is a non-destructive technique utilised for tracking in situ changes in particle characteristics such as particle size distribution, population and mechanisms in real time within particulate suspension systems. This presentation highlights recent advances in the area of online characterisation of the crystallisation of palm oil-based products using FBRM. Recent emerging studies have focused on examining the effect of operating parameters on the crystallisation behaviour of palm oil and its subproduct palm olein, as well as crystal behaviour analysis in blends of palm oil with other vegetable oils. The evolution of crystallisation mechanisms comprising primary and secondary nucleation, agglomeration and attrition were successfully characterised using FBRM. The crystal size distributions were determined for each matrix in study and results were further corroborated with offline image analysis via optical microscopy and compositional analysis by gas chromatography (GC) and high performance liquid chromatography (HPLC). These studies have demonstrated that the application of FBRM for studying the crystallisation of palm oil-based products enables one to obtain valuable information on how processing conditions affect crystal characteristics and behaviour and gain insight into what truly occurs within the crystalliser. This will further aid inproper control and optimisation of the crystallisation stage and subsequently allows improvement in the separation efficiency during filtration, thereby ensuring consistent product quality is achieved