Day 2 :
Keynote Forum
Bioinnovation
USA
Time : 09:00-09:25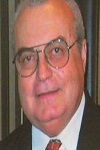 Biography:
Osama O. Ibrahim is a highly experienced, principal research scientist with particular expertise in the field of microbiology, molecular biology, food safety, and bio-processing for both pharmaceutical and food ingredients. He is knowledgeable in microbial screening /culture improvement; molecular biology and fermentation research for antibiotics, enzymes, therapeutic proteins, organic acids, food flavors, biochemistry for metabolic pathways and enzymes kinetics, enzymes immobilization, bio-conversion, and analytical biochemistry. He was external research liaison for Kraft Foods with Universities for research projects related to molecular biology and microbial screening and holds three bioprocessing patents. In January 2005, he accepted an early retirement offer from Kraft Foods and in the same year he formed his own biotechnology company providing technical and marketing consultation for new start up biotechnology and food companies.
Abstract:
Biotechnology is the basic and applied sciences of living systems and their engineering aspects required to exploit the bioprocess to bring bio ingredients and bio products to the market place. While our understanding of biotechnology has rapidly advanced in recent years beyond production of alcohol and fermented foods to the production of bio ingredients and refined products with tremendous applications in improving food raw materials, food production and producing healthy ingredients that will improve human health. Since biotechnology is a collection of techniques some of which may involve genetic engineering for the production of genetically modified foods or genetically modified organisms (GMO). The term "genetically modified foods" is applied only to products that have been genetically engineered. Genetically modified foods have been hailed by some people as the technology that will be able to solve the world's food problems and is denounced by other as a dangerous technology on several grounds, including health safety issues environmental concerns even it is regulated under the same United States laws that govern the health, safety, efficacy and environmental impacts. The history of biotechnology in food industry, current status and its future perspective will be highlighted in this presentation.
Keynote Forum
Ss. Cyril and Methodius University
Macedonia
Time : 09:25-09:50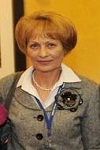 Biography:
Mirjana Menkovska is full Professor at the Department of Food Technology and Biotechnology at the Institute of Animal Science, Sts.Cyril and Methodius University in Skopje, Macedonia. Her background is Food Technology. She graduated at the Faculty of Technology and Metallurgy in Skopje in 1976, took M.S. Degree in Instrumental Analysis at the same University in 1982, and Ph.D. degree in Food Technology at the University of Belgrade, Serbia. She was research visiting scientist at GMRC in Manhattan, Kansas, USA, during the academic 1985/86, at Cereal Research Institute in Detmold, Germany in 1997, and at many other known research centers in Europe. She published more than hundred thirty papers in domestic and foreign scientific journals; and participated at more than sixty scientific meetings in the country and abroad. She was for a long time member of AACC, RACI and ICC National Delegate, and member of many Scientific Committees at International and Domestic scientific conferences.
Abstract:
With aim to find out the influence of organic farming on cereal quality properties, a comparative analyses were conducted on nutritional composition on selected cereals-wheat, rye, barley, oat and millet, which were grown by organic and conventional farming in three locations. Standard methods of analysis were applied in the analyses on the value of ash, dry matter, protein and fat. Standardized enzymatic-gravimetric methods-the Megazyme Total Dietary Fiber Kit and mixed-linkage β-glucan assay kit (Megazyme Ireland) were used in the analyses of the value of total dietary fiber (TDF) and its compounds-soluble dietary fibre (SF), insoluble dietary fibre (ISF) and β-glucans. Cereal kind-farming method by chemical-technological trait biplot analysis was also applied within R 2.9.0 program environment (R Development Core Team, 2010) to investigate associations between average value of the particular cereal nutrients and farming type.\\\\\\\\r\\\\\\\\nIn comparison with the conventionally grown cereals, some of the organic grown cereals have shown a significant increase in the value of ash, crude protein, and fat as well as of the value of TDF and ISF (%,db), while some of the cereals exhibited increase in the value of SF (%,db). There was no change in the β-glucan value of some particular cereals grown either by organic or conventional farming. Positive and negative associations between average values of analysed nutrients, TDF, ISF and SF and β-glucans and cereal farming type are discussed. It was pointed out the efficiency of organic farming for particular cereals in regard to examined chemical-technological traits for their improving, what is of importance for breeding programs, agronomic practice and food processing industry.
Special Session on "Fermented Food and Its Possible Health Consequences"
Symposium on "Illusions, misperceptions and false food preferences caused by the brain"
Workshop on "Folic acid (B9) fortification strategies by innovative microencapsulation"
Track 4: Nutrition and Nutritional Management
Track 5: Food and Public Health
Track 7: Nutritional Deficiencies and Nutraceuticals
Track 8: Sustainable Food Security